EAT WELL. FEEL WHOLE. HAVE TIME FOR WHAT MATTERS MOST.
You want to have dinner from scratch on the table quickly and consistently every night. 
But you don't always have the time to plan, shop for, and cook nourishing meals that help you and your family thrive.
The good news is that you don't have to do it yourself.
At Whole & Nourished, we understand that you value the importance of a healthy diet, but that you also lead a full life with several competing priorities.
We cook the same food you'd cook for yourself if you had the time, so you can always feel good about the food you're putting on the table. 
So keep doing what you love…because we've got your dinner table covered.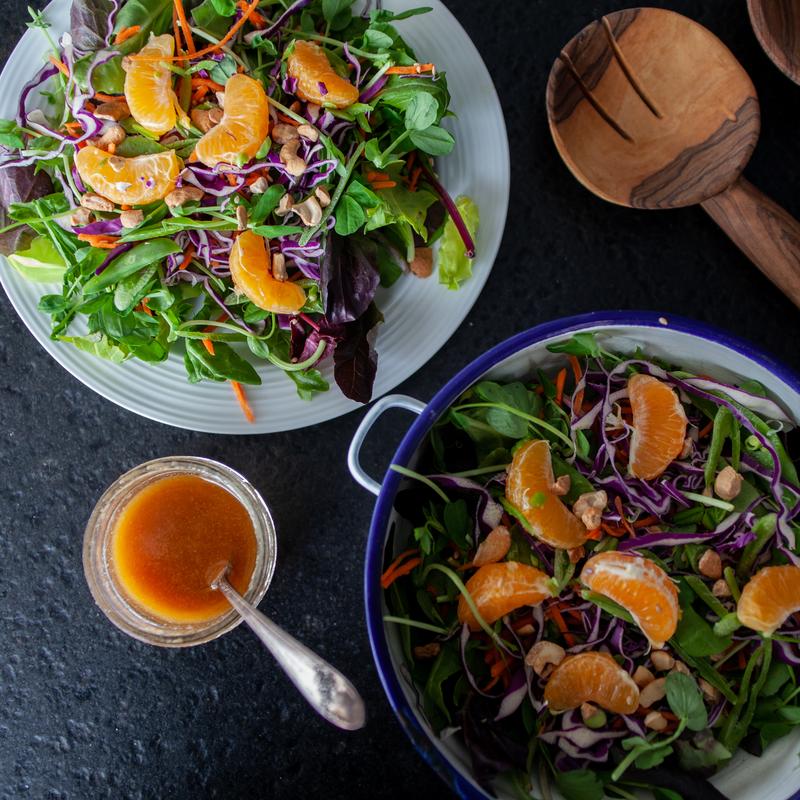 STOCK YOUR FRIDGE WITH HIGH QUALITY, DELICIOUS MEALS MADE FROM WHOLE FOODS
Discover exciting new flavors and cuisines
Stay healthy & nourished
Eat mindfully & connect with your food
Save time & find balance
Reduce food & packaging waste
Know every single ingredient that goes into your meals
WHAT YOU CAN EXPECT
Quality food made from seasonal, fresh, local ingredients 
A diverse menu that changes weekly 
Gluten, Dairy, and Soy-Free options
Reusable packaging 
Hassle-free ordering
Convenient weekly delivery to your home or pick-up location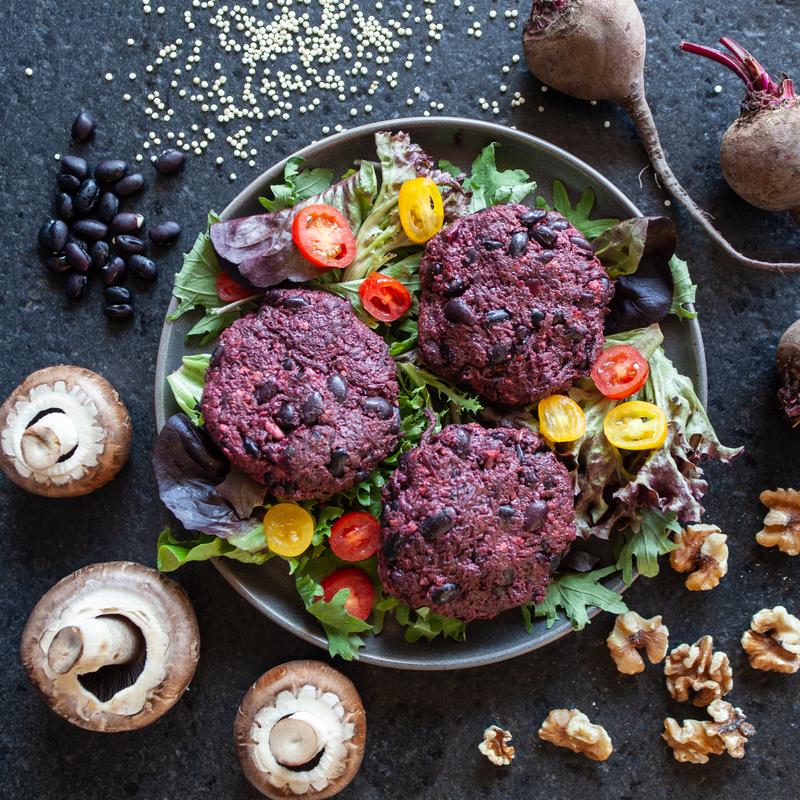 NOBODY SHOULD HAVE TO SACRIFICE THEIR WELL-BEING FOR CONVENIENCE
We understand that you value the importance of nourishing food, but don't have the time to prepare meals every week.
In the past seven years, we have helped over one thousand individuals and families to put delicious, nutritious meals on their dinner tables.
Our customers are busy professionals, business owners, all types of parents (single, working, new!), notoriously picky eaters (both kids and adults!), and die-hard foodies who just don't have the time to cook!
All care deeply about their health, their families, their communities, and the environment.
YOU FINALLY HAVE A REASON TO LOOK FORWARD TO YOUR WORK WEEK…
1. Choose meals from our weekly menu.No minimums, no subscriptions, ever.
2. At checkout, choose packaging and delivery options. Choose reusable or one-time use packaging. Your delivery fee is calculated at checkout, or choose free pick-up.
3. Receive your prepared meals on Wednesday.Enjoy delicious, ready to eat food all week!
MEET THE WOMAN WHO STARTED IT ALL
In 2017, Heather Babineau-Z started a fully-prepared meal delivery service, Whole & Nourished, out of a commitment to help and connect her beloved Bozeman, Montana community. 
Ever since then, Heather has garnered a dedicated group of long-term customers who rave about her delicious dishes, meticulous preparation, and her dedicated customer service. Read Our Customer Testimonials.
Heather is now a pillar of the Bozeman food community - connecting with people around food, partnering with local suppliers, and working with other local organizations to support sustainability efforts. 
Alongside her growing team, she's hands-on in every aspect of the Whole & Nourished service, from ingredient shopping to menu planning to meal prep, cooking, and delivery.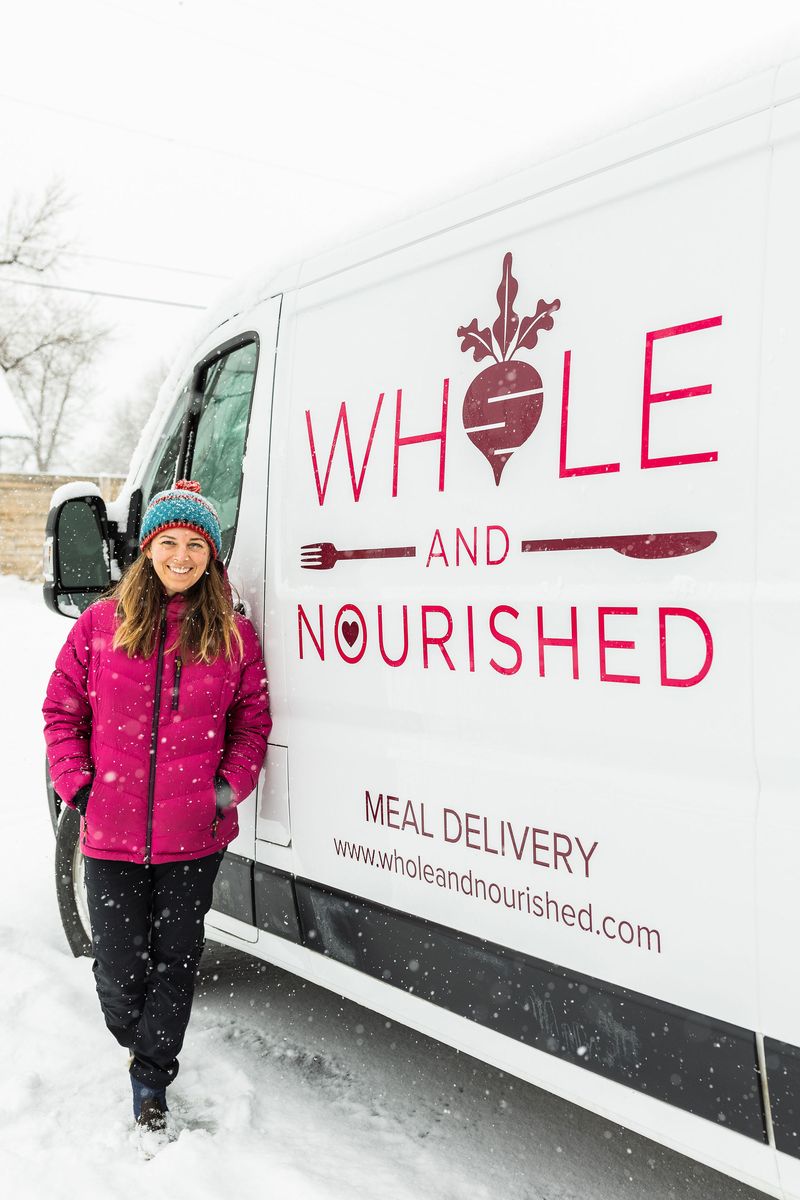 WE'RE PROUD TO PARTNER WITH THE FOLLOWING FARMERS AND SUPPLIERS